The Fingal MAAP House 01.04
Women's refuge - emergency respite care accommodation
MAAP House was proud to be involved with this project by supplying and installing 3 customised "Fingal" MAAP Houses.
A spokesperson for the women's shelter had this to say about their MAAP house experience:
To see a (small) house being constructed on site in 2 to 3 weeks is most unusual… I would definitely recommend a MAAP house and in fact have already done so. I think the efficiencies in the concept are excellent so are very helpful in reducing costs and being able therefore to provide a cost effective and good product in an efficient time frame.
We'd like to thank Sally Dunwell Photography for the internal photos of the units. https://www.sallydunwellphotography.com/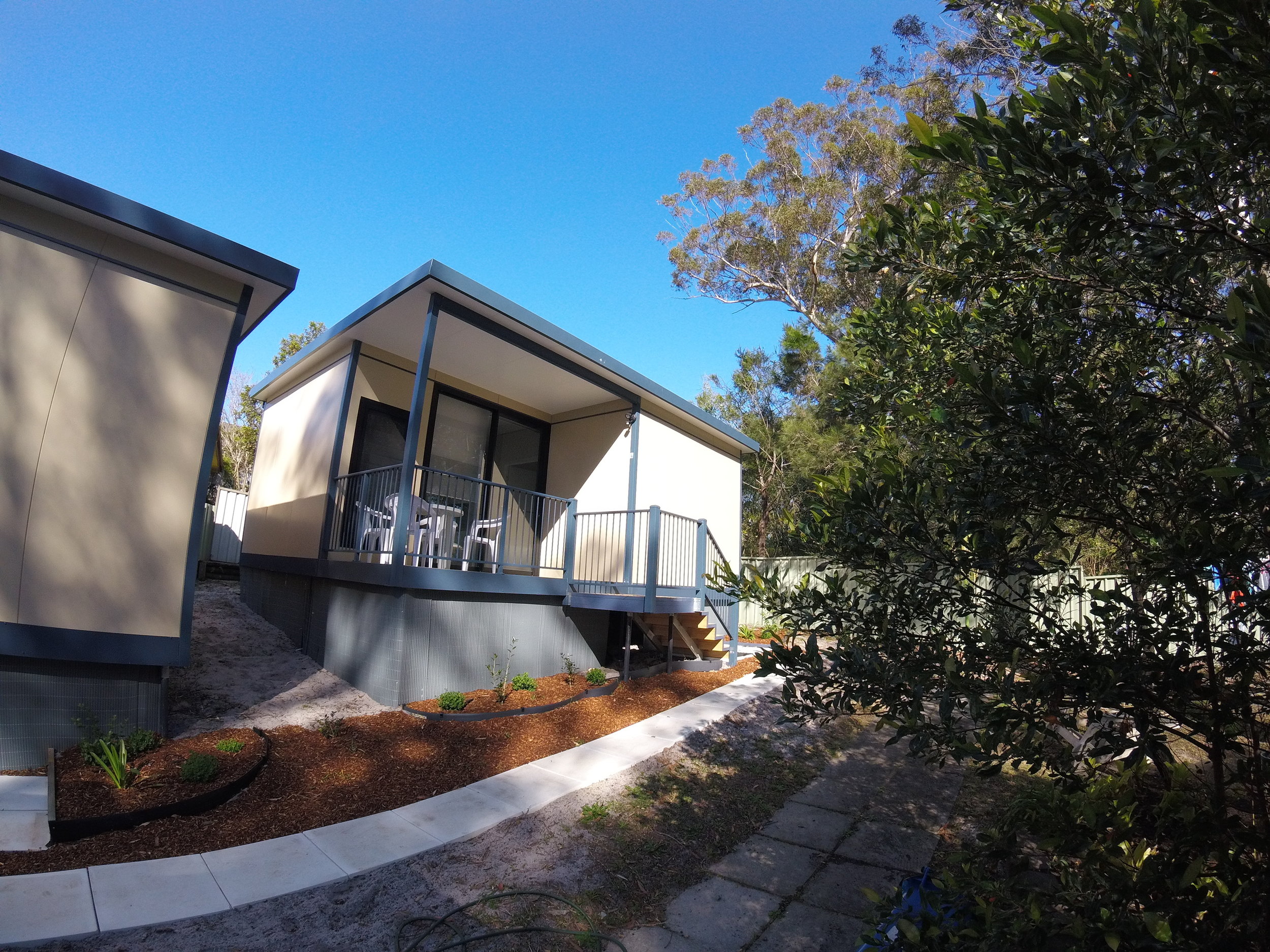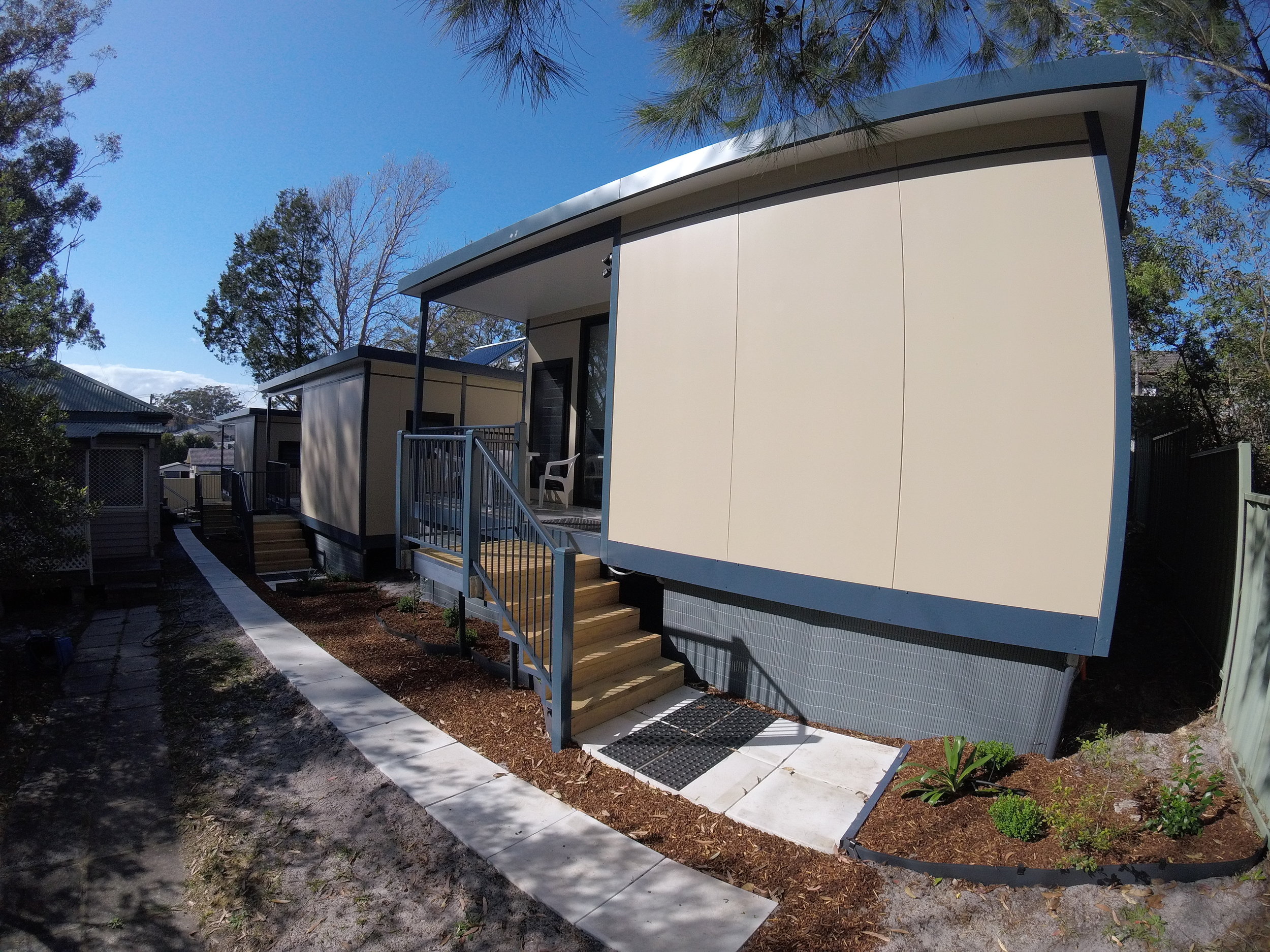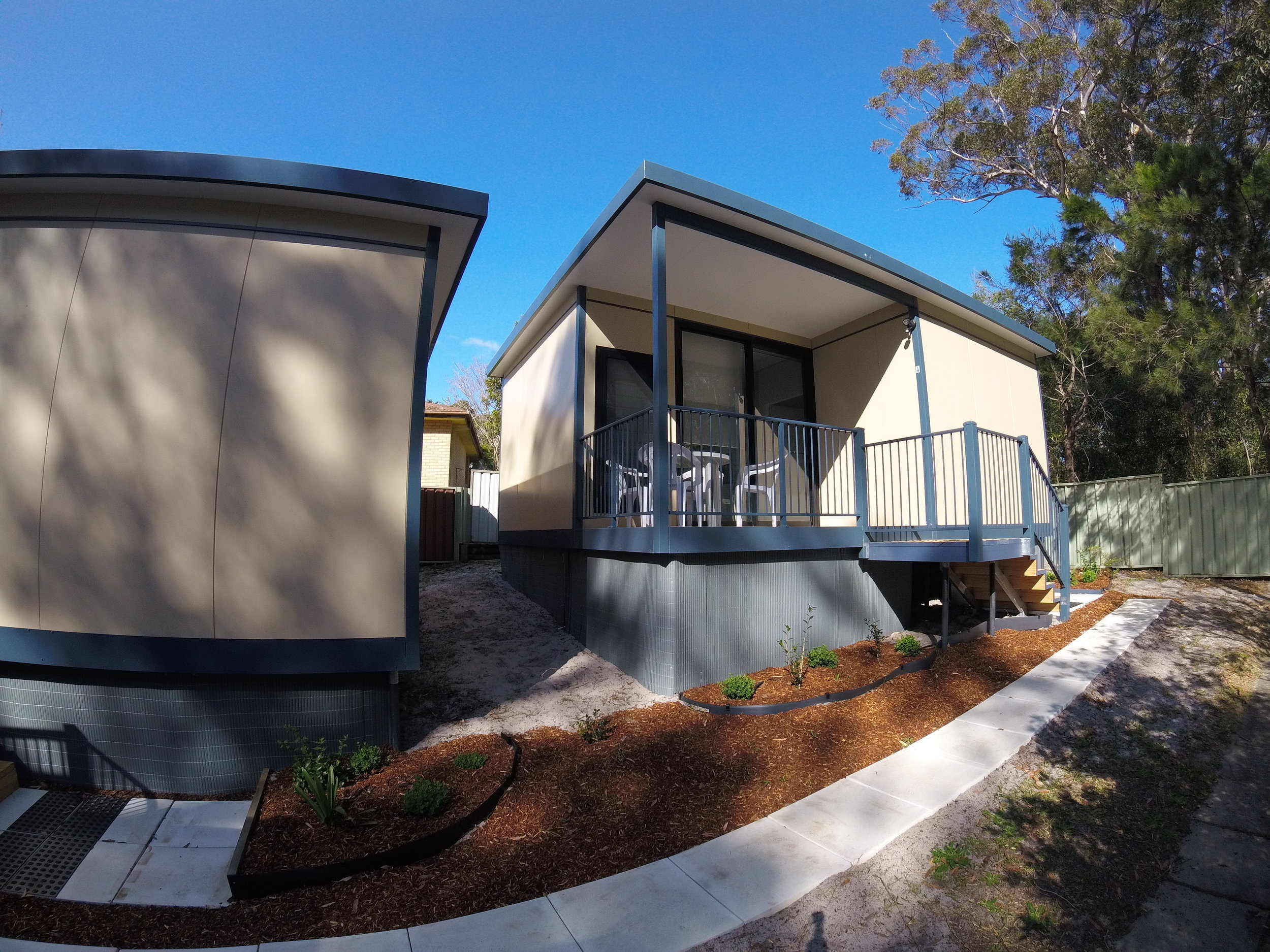 The Clovelly MAAP House 01.01
This granny flat MAAP House is based on the Clovelly design, but customised to meet the client's needs.
Nestled amongst the trees, this modular granny flat has been built on stilts to take full advantage of water views, and avoid the risks around being in a flood zone.
The feedback from the client on their MAAP house was very positive:
We are very happy with the quality of our MAAP House granny flat, the finish is excellent!

We were thrilled with the onsite build time and the minimal disruption to us and our established gardens, the granny flat fits in perfectly with our existing house and landscaping.

We highly recommend building a MAAP House and actively promote this system of building!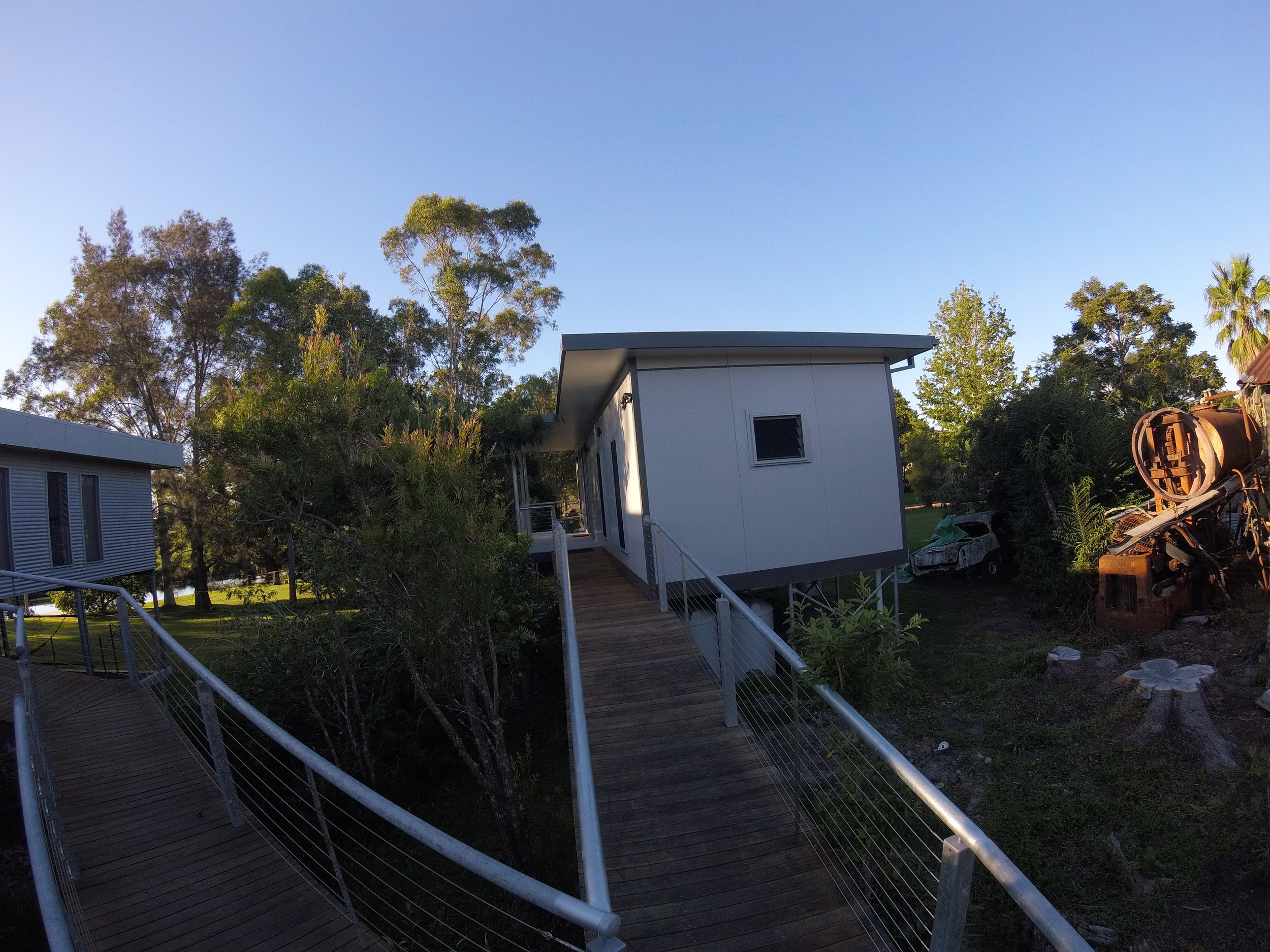 The Merewether MAAP House 03.01
This project was our prototype, a modern spacious home with good ventilation and generous eaves. It is our Merewether MAAP House 03.01 floor plan and has the premium package inclusions as well as all of our current extra features that we have available.
The current tenants love it so much that they are wanting to have their own MAAP house.
We are very much enjoying the house - it's got lots of space & modern features, and is by far the best house we've ever lived in.